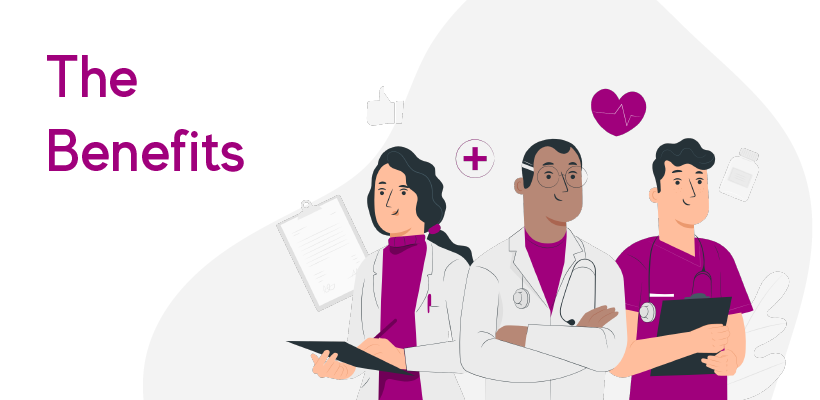 2. Borderless Access to More Patients 
As digital health encompasses innovations in telehealth and telemedicine, doctors are able to expand their patient base beyond brick-and-mortar facilities and extensive hours. Current breakthroughs in telehealth enables doctors the flexibility to create new and more convenient models, such as chronic management packages, health screenings, etc. All these specially curated packages and models can be made more visible to patients via digital health platforms.
3. Rethinking The Patient-Doctor Relationship
Digital health solutions allow healthcare providers to engage more with their patients. With recent technological developments in telehealth, patients can easily share their health data with doctors almost automatically. Along with the knowledge of important factors that affect a patient's health, as the adherence to medications and various sensitivities of the patient can be logged in real-time. This timely and direct access to the patient's present health status increases the sense of trust and transparency between both parties. As a result, doctors will have the opportunity to determine diagnoses with higher accuracy and prescribe the necessary treatments.
5. Cultivating Sustainable Healthcare Models
There is a growing pressure on healthcare systems worldwide. With longer life expectancies, the number of people with chronic diseases and the costs of healthcare are rising simultaneously. Consequently, there is an escalating shift towards digital health solutions to healthcare. The reasons being, increased convenience for doctors and patients; improved access to specialty care; and the improvement of care models and health outcomes. At the same time, the acceptance of virtual care pioneers the idea of self-care for patients.
6. Tech-abled Quality Care For Patients 
Powered by Internet of Things (IoT), this up-and-coming technology is integrated in today's medical devices. This poses as a step forward for doctors to monitor a patient's health more efficiently. With clinical-grade technologies, patients are equipped to provide their health information to their doctors with ease. Not to mention, at-home monitoring tools transmit readings to medical professionals, designed to signal new symptoms, worsening health, and potential emergencies. This allows patients to have the privilege of faster interventions, which may be lifesaving.
7. AI-assisted Diagnosis For Higher Accuracy
Artificial Intelligence (AI) has the ability to process images and patient health records with more accuracy and expediency than humans. It lessens physician workload, reduces misdiagnosis, and empowers clinical staff to provide more value.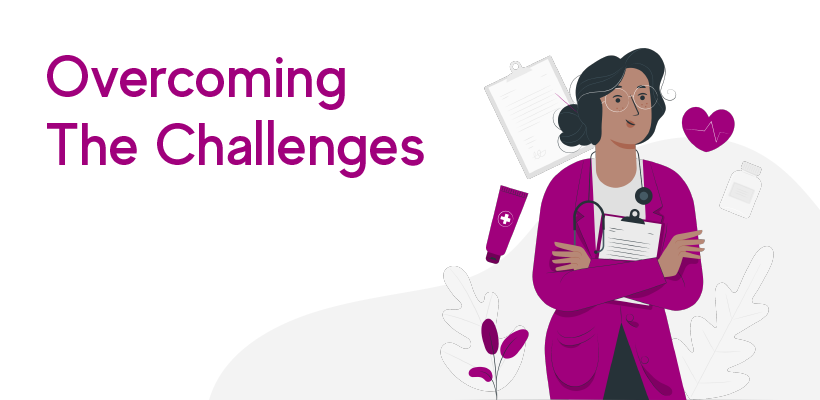 1. Data Security Concerns
Since the digital takeover in our lives, people and organisations have fallen victim to cyber attacks. With the digital development of healthcare, both doctors and patients are worried about the safety of their data. However, iMedic™'s security system complies with The Health Insurance Portability and Accountability Act of 1996 (HIPAA). 
HIPAA is a federal law that requires the creation of national standards to protect sensitive patient health information from being disclosed. Rest assured, iMedic™ abides the rules and standards of HIPAA to keep the information of all parties safe and undisclosed.
2. Physical Examination is Limited
Not a very long time ago, live video communications technology has not evolved sufficiently to allow for medical treatment. Now, most patients and clinicians nowadays have easy access to technology that allows for high-quality video-consultations. Although virtual treatment can be quite successful for many minor ailments, doctors may not feel comfortable doing an assessment over video chat. 
With that in mind, iMedic™ proposes a hybrid model for doctors to have both in-person and virtual consultations. Where patients with more serious ailments can choose to visit physical clinics, while minor ailments can be consulted online. In addition, the iMedic™ app's schedule management feature allows doctors to keep track of appointments.
3. Concerns in The Adoption of Telemedicine Equipment and Technology
Telemedicine facilitates many remote health services, including chronic patient monitoring, therapy appointments, and post-operative care. All these services run on software and hardware, as is true of all technology, glitches occur. In addition, there may be a patient base which might not be tech-savvy. Nonetheless,  iMedic™ is a user-friendly telehealth platform for all communities, our platform is constantly evolving and improving to keep patients and doctors satisfied.
To summarise, these virtual care advantages and disadvantages are always changing with technology, but it is just the beginning of a new age of healthcare. At  iMedic™, we understand the transition from a traditional clinical setting to digital can seem complicated. In light of that, we offer a zero entry platform that is risk-free to motivate doctors to take that first step towards the digital scene.